Sir Kenneth Mather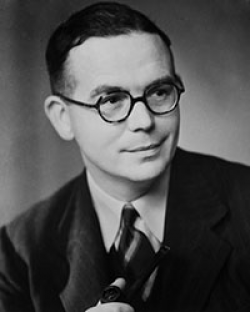 Born

22 June 1911

Died

20 March 1990 (age 78)
Kenneth Mather was one of the founders of the post-war developments in genetics. His work helped to explain why we are the height and weight we are, with the development of his polygenic inheritance theory.
---
Mather won a scholarship to study botany at Manchester University in 1928 and after graduating with a first class BSc, he won a research scholarship to study chromosome behaviour, at what is now the John Innes Centre. After gaining his PhD in 1933 he took up a post at University College London, under Ronald Fisher, where he gained experience in statistical analysis.
Mather returned to the John Innes Centre to become head of genetics in 1939. While there, he combined biometry and genetics in order to study evolution and plant and animal improvement. He used Fisher's statistical techniques to analyse the genetics of quantitative variation, the differences in characteristics that can be observed in a population. He used fruit flies and inter-fertile plant species such as Petunia varieties.
There are two ways of attempting to describe a part of nature in scientific terms. One is to deal with the area which has been exactly mapped by experiment, with the ensuing generalisations and predictions, and to leave the rest empty. The other is to go further and use our knowledge of the mapped area to fill in the empty spaces according to the more likely assumptions. The first method is evasive, the second hazardous. We prefer the second and have adopted it.

Kenneth Mather and CD Darlington in the introduction to The Elements of Genetics.
In 1949, Mather published Biometrical Genetics. He demonstrated that by applying selection to continuously varying characters, the range of variation would be greatly increased from what would be expected in a normal population. This could not be analysed by conventional segration ratios and Mather described this combination as biometrical genetics, the inheritance of quantitative traits.
He published The Elements of Genetics along with C D Darlington in 1950. This widely-used textbook was influential enough to be reprinted, with a new introduction by Darlington, in 1969. Mather was elected a Fellow of the Royal Society in 1949 and won its Darwin Medal in 1964. He was appointed a CBE in 1956 and was knighted in 1979.