Anne Pratt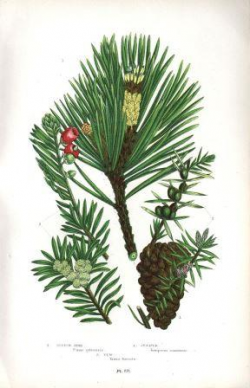 Born

5 December 1806

Died

27 July 1893 (age 86)
Anne Pratt was a grocer's daughter who went on to become one of the most popular botanical artists of the Victorian age, writing and illustrating more than 20 volumes.
---
Pratt suffered from poor health as a child and was unable to travel far from home. She was taught botany by a family friend and drew the plants that her sister collected for her. The two created a large herbarium with many samples of British flora.
Pratt continued to draw as an adult. Botanical studies appealed to many women at the time, as it was something that could be done at home, and it was a way of getting in touch with nature for people who did not have access to a garden.
Her first published work was The Field, the Garden, and the Woodland, written for people with little botanical knowledge. Pratt was more interested in drawing the plants that people could see growing around them every day, rather than the exotic plants that were found in Victorian conservatories.
She spent nine years producing a five-volume book, The Flowering Plants, Sedges, Grasses and Ferns of Great Britain. This had detailed illustrations of all British plant species and the revised version became a bestseller. It was also sold in one-shilling parts that could be hung on classroom walls.
"a work characterised by elegance of thought and refinement of diction."
Taken from an article written by Lorraine Sencicle in the Dover Historian.
Her illustrations were printed in colour using chromolithography. In this process, the image is engraved onto a stone plate and oil-based paints are applied before they are passed through a printing press. Pratt worked with William Dickes, who was very skilled in the chromolithograph process.
Pratt's work sold widely, and contemporaries noted the accuracy of her drawings. Her books are now collector's items.
This profile was written by a Biology: Changing the World volunteer.