John Stevens Henslow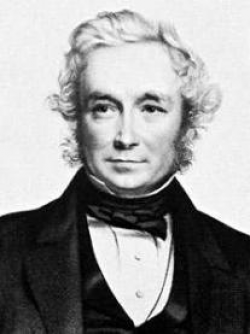 Born

6 February 1796

Died

16 May 1861 (age 65)
Martin Luther King was mentored by Dr Benjamin Mays, Tom Hanks by drama teacher Rawley Fransworth, and President Clinton by high school band director Virgil M. Spurlin. Every great person had someone from which they took advice, teachings, and inspiration. For Charles Darwin, this person was John Stevens Henslow.
---
Henslow was born in Kent and with the passion he'd had for natural history since being a child he went on to study at the University of Cambridge, where he immersed himself in his subject and founded the Cambridge Philosophical Society. Very soon after graduating he began travelling the country mastering geology and printing his results in the society's first Transactions.
It wasn't much later that he became Professor of Mineralogy at the University of Cambridge, switching soon to Professor of Botany. He gathered a huge collection of plant species from which he analysed and noted their variations, finally publishing everything in his Catalogue of British Plants. It was in the same year that the young and impressionable Charles Darwin enrolled on his lecture course.
A couple of years later, Henslow was about to set sail on the HMS Beagle to survey the continent of South America, but his wife managed to talk him out of it. Desperate for a replacement naturalist, he recommended his protégé Charles Darwin to the ship's captain. And as they say, the rest is history.
Henslow influenced Darwin throughout his work in the theory of evolution and also inspired many other great scientists along the way, including Leonard Jenyns.
Henslow eventually left his post at Cambridge to become a clergyman in Suffolk where he dedicated the rest of his life to improving the lives of as many people as he could. He was a well loved and respected man, with his absence from Cambridge having a huge effect; many people stopped attending lectures and complaints were made to the department after his departure. This is a testament to what an incredible mentor, teacher, and person that Henslow was.
Henslow was married to Harriet Jenyns, sister of his student Leonard Jenyns. They had a number of children together and Henslow eventually died in 1861, leaving behind a number of great scientists whose lives he had touched, paving the way for many remarkable discoveries.