Dr Michael Roberts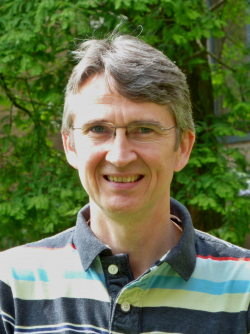 Born

Unknown
Dr Mike Roberts is a current researcher at the University of Lancaster who is interested in how plants defend themselves against different environmental stresses, like pests and diseases. His work tries to figure out how plants react to different stresses and how he can manipulate them to being better prepared so as to reduce the need for pesticide usage.
---
Roberts began his academic career at the University of Durham where he studied for his bachelors in Botany. He graduated in 1988 and swiftly gained a PhD studentship at the University of Leicester.
From there, Roberts worked as a Post-Doc Research Associate at the University of Leicester and the University of York before settling at Lancaster University where he moved from a Royal Society University Research Fellow to a Lectureship and to a Senior Lectureship which he holds today.
His work focuses on plant stress responses. He uses the tomato plant and a rockcress called Arabidopsis, which are two of the main models used in plant biology.He has discovered new compounds that can enhance plants stress resistance.
Treating seeds with these substances were found to prime their defences and help them provide a long-lasting increase in the subsequent plant's ability to resist disease and insect pests.
This research is useful because it can cut the need for pesticides to be used, which can be damaging for the environment. This research has gone on to be commercialised in a US-based international company.
He also showed that plants that experience an immune response can pass this on to the next generation of plants, indicating that plants have some form of long-term memory that can span generations. This is not reflected by any actual DNA changes, which suggests that the changes may happen to other molecules that sit around the DNA and chromosomes. This is called epigenetic change.
Roberts is now part of an ongoing 3 year project to explore the mechanisms behind this phenomenon.
As well as working as a Senior Lecturer at the University of Lancaster, he is also the Director of Studies for their portfolio of biology degree schemes. Since 2005, Roberts has also acted as the Deputy Editor of the academic journal 'Plant Methods'. He is also one of the Biotechnology and Biological Sciences Research Council's 'Pool of Experts'.