Heinz Otto Schild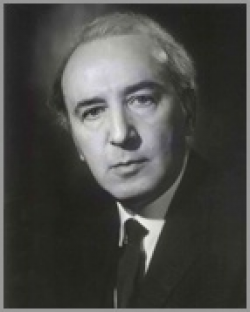 Born

18 May 1906

Died

15 June 1984 (age 78)
A shaky start to life would not stop Heinz Otto Schild achieving incredible things in the name of science. Europe was going through a huge transition at the beginning of the century and upheavals were a part of every day life in his home country of former Austria-Hungary (now Croatia). Due to increasing inter-country tensions, the Schild family were relocated to Budapest and Munich, where Heinz ended up attending school.
---
The education he got in those places led him to embark on a wonderful career in medicine and pharmacology. It was a career that changed the world for the better. His work has enhanced modern medicine in many ways, and we have him to thank for our ability to control many common allergies. He analysed the effects that adrenaline, temperature and calcium ions have on histamine. It is said that his research on histamines inspired countless others to study and understand them, resulting huge advancements in this area of medical research.
While this work into histamines was hugely influential, arguably his biggest contribution to science was his ability to invent new ways of using quantitative reasoning to study drugs. He designed methods to statistically calculate the effectiveness of drug compounds when they bind to molecules such as proteins. This allowed different types of receptors to be distinguished, which is incredibly important for making targeted drugs. These types of methods are now used throughout drug development and testing. It means that the drugs we use are now more effective and have fewer side effects because of the methods that he pioneered.
Luckily, it seems that his rightfully earned place in the scientific community restored his life when he encountered even more racially-driven turmoil years later. Due to his nationality and the fallout from the war he was imprisoned on the Isle of Man from 1939 until 1940, and was only released because of waves of appeals from the scientific community. At the end of WWII he managed to finally secure British citizenship and even after his death in 1984 he remains one of the greatest scientists to have stepped on British soil.