Bill Bowman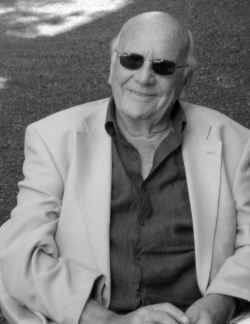 Photo courtesy J Furey
Born

26 April 1930

Died

18 July 2013 (age 83)
Bill Bowman was a beloved researcher, founding professor of pharmacology and a prominent leader in modern anaesthetics. His research on anaesthetic drugs led to the development of two of the most extensively used muscle relaxants we have today, vecuronium and rocuonium.
---
Bowman grew up in Carlisle, Cumbria, in 1930 and had originally wanted to be a Spitfire pilot, a choice surely influenced by World War 2 raging around him. However, when the war ended, Bowman followed in his father's footsteps and enrolled in the London School of Pharmacy, now part of University College London (UCL). He specialised in pharmacology, exploring the effect of chemicals and drugs on the body, and achieved a first class degree.
Shortly after that Bowman joined the RAF as part of national service, returning to his university after two years to complete a PhD and become a lecturer. In 1965, some 13 years after returning to UCL, Bowman travelled upwards to Glasgow where he settled at Strathclyde University. Here he founded their pharmacology department, putting the UK's drug research firmly on the world map.
During his research Bowman pioneered new, safer muscle relaxants which are now commonly used in surgical operations worldwide. When used during prolonged procedures, it can be given in several ways such as several injections throughout the surgery, by continuous infusion or by a single very large dose at the start of surgery.
Bowman made many academic friends along his way, including esteemed pharmacologists Mike Rand and Geoff West, who together produced the Textbook of Pharmacology which became standard reading for pharmacy students.
We have lost an inspirational teacher, a brilliant lecturer, a walking encyclopaedia of pharmacology and a mentor to numerous pharmacologists around the globe.

Professor Jim Parratt, Professor Brian Furman and Dr Peter West, upon death
In his later years, Bowman took on a diverse set of responsibilities. He became a visiting professor at several universities in Australia, Canada, the US and Europe and also sat on governmental editorial boards as an important voice in the discussion of medical safety. His research at this time actually focussed on undoing the effect of his own muscle relaxants, which could have applications for other related health problems.
In reflection of his administrative roles, Bowman was reported to say "someone has to take a turn at these chores, but nothing beats contact with students and getting your hands dirty at the laboratory bench".