Sydney Brenner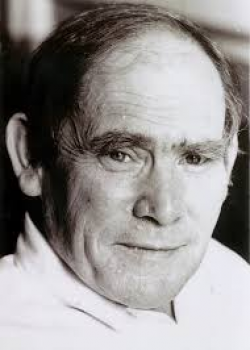 Born

13 January 1927
A South African geneticist, molecular biologist and Nobel laureate, Sydney Brenner made significant contributions to our understanding of the genetic code and developmental biology.
---
Born in South Africa, Brenner completed the first three years of primary school within the space of a year and quickly moved up through schooling some years ahead of other children of his age.
He became interested in chemistry as a young boy and as he got older, collected enough equipment to carry out basic experiments. A bursary enabled Brenner, aged only 15, to attend the University of Witwatersrand in Johannesburg, where he remained for several years to study physics, chemistry, botany and zoology and later anatomy and physiology.
Brenner remained at university for two years after completing his degree to complete honours and then a master's degree, funded by his part-time role as a laboratory technician. He then completed a PhD at Oxford in 1952.
Working with Francis Crick and James Watson, Brenner helped to provide some of the first evidence of the protein structure within DNA and the genetic code. His work was further developed at the Medical Research Unit in Cambridge.
A crucial breakthrough for biology, Brenner established the roundworm, C. elegans, as the model organism for studying areas of developmental biology. He published countless papers and communicated his laboratory findings. Writing one of these in particular reflected his expanding interest in cell physiology.
In 2002, Brenner's work on developmental pathways was recognised when he, along with two other colleagues, received the Nobel Prize in Physiology or Medicine for 'their discoveries concerning genetic regulation of organ development and programmed cell death.'
I believe that a scientist should be judged by the quality of the people he has helped to produce and not by prizes or other honours bestowed on him.

Sydney Brenner, at his acceptance speech for the Nobel Prize, 2002
Brenner also founded the Molecular Sciences Institute in Berkeley.
This profile was written by a Biology: Changing the World volunteer.