Professor Keith Campbell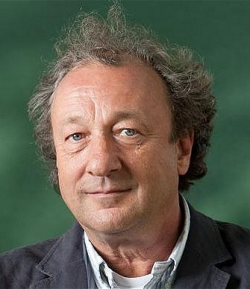 Born

23 May 1954

Died

5 October 2012 (age 58)
The passionate interest of British geneticist Keith Campbell in cellular growth and differentiation led to the birth of Dolly, the world's most famous sheep.
---
Campbell was born in Birmingham, where he qualified as a medical technician after leaving school. He then gained a BSc in Microbiology at Queen Elizabeth College, London, after which he spent time in varied locations: in Yemen as a Chief Laboratory Technician, and in Southern England where he battled Dutch-Elm disease, before he joined the Marie Curie Institute.
Here, Campbell was part of a cytogenetics research group, where his interest in cellular growth and differentiation increased. He was awarded the Marie Curie Research Scholarship in 1983, which allowed him to study nuclear behaviour in cells at the University of Sussex.
Campbell loved hill walking and mountain biking, and he moved to Scotland where he began working at the Roslin Institute in 1991. It was here that his studies allowed him to successfully clone the first mammal from an adult-derived somatic cell - Dolly the sheep. Named after the country singer Dolly Parton, Dolly was cloned from a mammary cell, and on her birth in 1996 she instantly became a huge celebrity. Campbell's work captured the imagination of the public, with some negative results as people questioned the ethics of cloning, and the possible gateway to human clones.
Campbell was not a proponent of human cloning, commenting that "it's far too expensive and a lot less fun than the original method" in an interview with the New York Times in 1997.
In 1999, Campbell joined Nottingham University, where he continued his research into the cloning process and reproductive technologies, recommending the application of such technology in farming practice where it could help to enhance breeding and promote food security.
Professor Campbell was jointly awarded the Shaw Prize for Life Science and Medicine in 2008, along with Ian Wilmut who was lead scientist on the team that created Dolly. He remained a professor in Animal Development at Nottingham until his tragic death in 2012, aged 58.