Sir Arthur George Tansley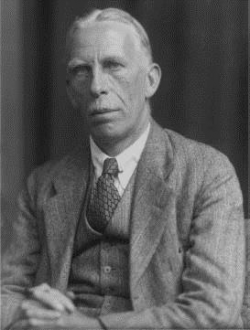 Born

15 August 1871

Died

25 November 1955 (age 84)
As the son of a successful business man with a passion for education, Sir Arthur George Tansley was always destined to live a remarkable life. Since his death in 1955 he has been marked as one of the great pioneers of the science of ecology. He introduced the idea of the ecosystem which entirely changed the way people viewed and studied environments forever.
---
A lot of influential people have somebody to which they can pinpoint the moment that sparked everything, and for Arthur it was his father's colleague. The man we can thank for lighting the fire in Arthur Tansley was a volunteer teacher whom Arthur described as "an excellent and enthusiastic field botanist". At the tender age of 12 and with his new found love of science, Arthur carried his passion thought many great institutions in his life.
He was educated at two of the world's top universities: University College London and the University of Cambridge. As life would have it, later on in his career he would return to both as a lecturer. During WWII teaching at universities around the country slowed dramatically, so he went to Vienna to study under the infamous psychologist Sigmund Freud. Once his time in Vienna was up, he was appointed as Sheridan Professor of Botany at the University of Oxford, where he stayed until his retirement.
His contributions to ecology are not to be underestimated. He founded the journal New Phytologist and The British Vegetation Committee, the latter of which he was the leader. This committee went on to establish the British Ecological Society, where Tansley served as its president on two separate occasions. He was also the first editor of the Journal of Ecology, a position that he held for an incredible 21 years.
His successes did not end there. In 1915 he was given the honour of being appointed as a Fellow of the prestigious Royal Society. The British Nature Conservancy made him their first ever chairman, and finally in 1950 he was knighted for his remarkable conservation work.
Arthur Tansley not only found a love in science, but also found love because of science. He met his wife of 52 years while studying in 1903; they co-authored two papers together and went on to have three beautiful daughters.
Sir Arthur George Tansley died in 1955, leaving behind a legacy not only through his outstanding contribution to the world of ecology, but also through his family.