Helen Muir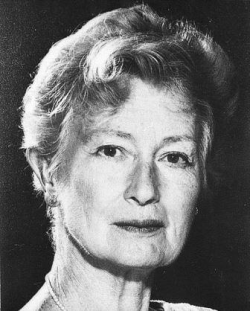 Born

20 August 1920

Died

28 November 2005 (age 85)
Helen Muir was a biochemist and rheumatologist who changed the way we view osteoarthritis. She shed light on the biochemistry behind some of the fundamental biological molecules in the human body.
---
She was born in Naintal, India, in the Himalayan northern state of Uttarakhand. Her family left India after her 10th birthday for North Yorkshire. In her early years Muir went back and forth between chemistry and biology, before finding her calling in biochemistry under the tutelage of the Nobel Prize-winning Dorothy Hodgkin. Her early work was on uncovering a way to synthesise penicillin during the mid 1940s (the Second World War made this a high priority), before finding her way into the Kennedy Institute of Rheumatology in 1966.
Until Muir's work, osteoarthritis, a condition that affects 1.5 million people in the UK, was viewed as an inevitability of age. Muir shed light on the myriad of genetic and environmental factors, from injuries to obesity, that were at play.
She found help in her research from an unlikely source - fox hounds. Muir was a passionate fox hunter, being a long time member of the Bedale Hunt in North Yorkshire. This gave her access to fox hounds and their joints, both while they were alive and later on the dissection table. Helpfully, the pedigree and history of the hounds was carefully recorded, which helped her piece together what exactly caused arthritis in the dogs she studied.
Muir is also notable for being a successful woman in what was then a male dominated field. She rose within the Kennedy institute to become director in 1977, the same year she became Fellow of the Royal Society. Even after her retirement, she continued to be influential and became a trustee of the Wellcome Trust during the 1990s.
This profile was written by a Biology: Changing the World volunteer.