Dr Annie McCall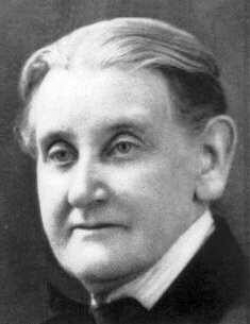 Born

23 September 1859
Dr Annie McCall was an extraordinary doctor in a time when women were only beginning to be allowed to study medicine. Deeply concerned with the high death rate of mothers during childbirth, she set up her own maternity hospital in London and was instrumental in striving for equality in the workplace.
---
Born in Manchester in 1859, McCall was inspired to enter into a medical career from an early age. She gained an international education, studying across Europe including in Paris, Gottingen (Germany), Berne and Vienna. On her return to the UK she settled down in London and furthered her education at the London School of Medicine for Women – the first school to allow women to train as doctors.
McCall was heavily encouraged by her mother to pursue her dreams of entering the world of medicine and by 1885 she qualified as one of the first 50 female doctors. In that same year, she founded a midwifery school in her own home.
Four years later, McCall opened up the Clapham Maternity Hospital in London after concerns around the very high death rates of mothers during childbirth. It was the first hospital to be staffed and run exclusively by women, and the first where all the training was carried out by female doctors. The approach was revolutionary and offered comfort to female patients who preferred to be treated by their own sex.
Dr McCall was thin, wore her hair pulled back in a bun and sported 'clothes that never knew fashion'. […] Described as a 'solid obstetrician in her day', [she] trained nurse-midwives who were headed for Africa as missionaries.

Julie Vandervoort, Tell the Driver, 1992
McCall ran a tight ship. She was very economical and nothing went to waste – it is said staff had to make do 'with the bare minimum' in the case rooms, and the monotony of plain meals soon became boring. Focusing instead on delivering the top quality of care, McCall trained much of her staff through endless drills and procedures to ensure babies and mothers were cared for as best as possible.
Due to her dedication, McCall's work in midwifery reported very low death rates, marking a shift in the understanding of the midwifery practice. The hospital comprised of both antenatal and postnatal clinics, which are often said to have set the standard for levels of hygiene and care in childbirth.
Dr Annie McCall was also vice chair of the London County Council Midwives Act Committee. In 1935 the Clapham Maternity Hospital which she had set up was renamed the Annie McCall Maternity Hospital, and 13 years later was transferred onto the National Health Service (NHS).
McCall died in 1949 shortly after her retirement just eight years before, donating a large personal fortune to the hospital. The hospital remained an NHS maternity hospital until it closed in 1970.